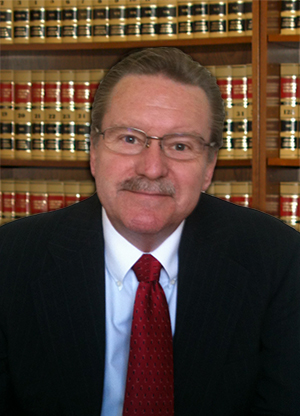 Accomplished attorney with extensive experience in negotiations, litigation, arbitration, mediation and administrative hearings and appeals – a collaborative & creative problem solver.
EDUCATION
Stanford University
B.A. in Psychology
Stanford University
Masters in Education
McGeorge Law School
Juris Doctorate
Pre-legal Honors: Dean's List, English Honors, lettered in Pac-8 (high jumper), θΔΧ
Legal Honors: Traynor Society, Dean's List, Moot Court Honors.
PROFESSIONAL EXPERIENCE
Law Offices of David J. Larsen
Principal 2005 – present
General practitioner with 30+ years of experience
Areas of emphasis include: contracts, business, real estate, land use, personnel, homeowner associations and municipal law
Isleton City Manager / City Attorney 2011 – 4/12
Isleton City Attorney    2008 – 4/12
Loomis City Attorney   2000 – 2011
Hearing officer for the cities of Pleasanton and San Ramon
Berding & Weil, LLP
Of Counsel 1997 – 2005      (Also City Attorney of the Town of Loomis)
Special counsel for the City of Dixon
Handled disputes with cities, counties and the State (including the Coastal Commission)
Handled a variety of HOA issues including member disputes and CC&R interpretations.
In-house City Attorney Positions
City Attorney  1980 – 1997
Assigned a host of duties over time involving virtually all facets of municipal law – advisor to a variety of departments (planning, redevelopment, police, personnel, public works, etc.) rent review boards, planning commissions and city councils; municipal litigator and problem solver.
Milpitas City Attorney (staff of  four)   1994 – 1997
Pleasant Hill City Attorney (staff of three)  1988 – 1993
Oxnard Assistant City Attorney   1983 – 1988
Merced Deputy City Attorney   1980 – 1983
SPECIAL EMPHASIS
Successfully negotiated excellent settlement for Milpitas in Orange County Bankruptcy
Involved in major redevelopment projects including conversion of a Ford Plant to a mall
Handled nearly fifty lawsuits including jury trials and appeals; law and motion matters
Successfully lobbied to modify law dealing with Geological Hazard Abatement Districts
Drafted two amicus curiae land use briefs on behalf of more than 100 cities
Served on Legal Advocacy Committee and Legislative Committee of City Attorney Dept.
Drafted Development Agreement Manual for Institute of Local Self-Government
Presented a League Paper on Substantive Due Process in the Land Use Context
Participated in League Panel on Racial and Sexual Bias in the Workplace
REPRESENTATIVE CLIENTS
Representative clients include Professional Athletes, Blackhawk HOA, Marriot, Habitat for Humanity, Delco Builders, DiDonato, Corrie and DG&H development companies, the cities of Alameda, Danville, Dixon, Pleasanton, San Mateo, San Ramon, Milpitas, Pleasant Hill, Oxnard, Merced, Isleton and Loomis(see above). Dave Larsen has also done extensive work with famed civil rights lawyer John Burris.
PRE-LAW WORK
During undergraduate years, I worked as a teacher's aide at Ravenswood High School in East Palo Alto in English, Social Studies, Track, Football, Woodshop, Music and Drama.   Ravenswood was predominantly black until white students were bused in my last year. During summers I worked with an interracial backpacking program in the community; during my graduate year I taught at Irvington High School in Fremont.  After graduation, I worked three years as an advisor at Alcorn State University, a historical black college locates in Lorman, Mississippi.
COMMUNITY INVOLVEMENT
Past president of the San Ramon Rotary, Paul Harris Fellow, Antioch Rotary Club, Antioch Chamber of Commerce, Museum of the SRV, Leadership SR, SRV Education Foundation which initiated school district effort to better address special education needs. BIA Member.
REFERENCES
Available upon request.