First Federal Case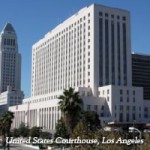 Dave's first federal case was a three week jury trial in downtown Los Angeles. A city employee claimed his civil rights were violated due to lack of separate sleeping quarters for male fire-fighters. After plaintiff rested, Dave effectively convinced the judge to take the unusual step of granting a directed verdict in favor of the city without hearing city witnesses, or requiring a jury determination, based on a creative argument crafted by Dave that plaintiff failed to establish that the facts he proved constituted an actionable violation of constitutional law.
Orange County Bankruptcy
In 1994, Orange County filed for bankruptcy after heavy borrowing and risky investments in its investment pool turned into big losers as market interest rates rose. Of the 187 public entities that invested in the pool, 12 were located outside of Orange County. As city attorney for one of the 12, Dave took a leading role in adding a bankruptcy attorney to the team of lawyers representing the twelve entities, securing one of 7 coveted seats on the creditor's committee, arguing for legislative relief before a committee of the State Legislature and entering into a settlement which afforded his client a higher than average return on investment so that in effect, it had made a good investment after all.
Articles/Publications
Sept. 1, 2013 – A Look at Discretionary Land Use Approvals : Contra Costa Lawyer Online
Oct. 1, 2013 – So What Is a City Attorney? : Contra Costa Lawyer Online
In addition to drafting a variety of legal opinions, two amicus briefs, and a number of professional articles and papers, Dave drafted a manual for the Institute of Local Government on the subject of development agreements. Entitled "Development Agreement Manual: Collaboration in Pursuit of Community Interest" this manual describes the "nuts and bolts" of using statutorily created development agreements.